Expert Oven Cleaning Services: Hygienic, Efficient Solutions
Oven cleaning is the process of thoroughly removing accumulated grease, grime, and burnt food residues from ovens to maintain hygiene and optimal performance. It is necessary to prevent unpleasant odors, potential fire hazards, and reduced energy efficiency. Homeowners, renters, and commercial kitchen operators all benefit from regular oven cleaning. Our comprehensive oven cleaning service is available to customers throughout the UK, ensuring a clean and safe cooking environment for all.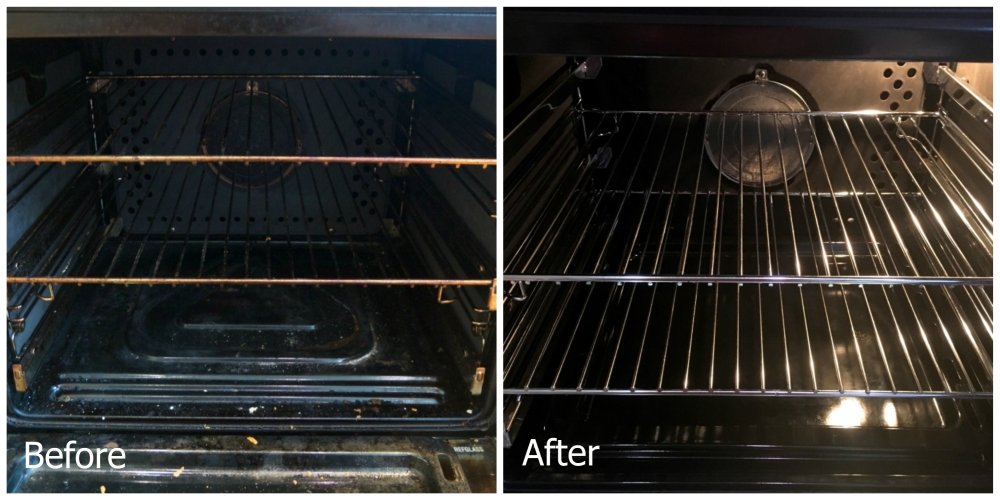 Benefits of Oven Cleaning
Healthier cooking: Regular oven cleaning eliminates harmful bacteria and fumes.
Improved efficiency: Clean ovens heat up faster and cook more evenly.
Longevity: Proper cleaning helps extend the lifespan of your oven.
Saves time: Professionals clean ovens quickly and effectively, saving you time.
Enhanced appearance: A clean oven looks new and improves the overall kitchen aesthetic.
Increases property value: A well-maintained oven adds value to your home
Want expert cleaning?
Contact Hello Services today, and our skilled cleaning experts will handle some of the toughest jobs for you
APPLIANCES CLEANING ESTIMATES
SINGLE OVEN
£ 45
One door only
DOUBLE OVEN
£ 65
Top and bottom doors
RANGE COOKER
£ 80
Side by side door
AGA OVEN
£ 80
Side by side door
BBQS
£ 50
Cleaning of a BBQ and its accessories
SINGLE OVEN PACKAGE DEAL
£ 140
Cleaning of a single oven, hob, extractor, washing machine, dishwasher, single fridge, and microwave
DOUBLE OVEN PACKAGE DEAL
£ 165
Cleaning of top and bottom doors oven, hob, extractor, washing machine, dishwasher, single fridge, and microwave
FREQUENTLY ANSWER QUESTIONS
Reschedule upcoming service jobs

You can change the time and date of an upcoming scheduled job by contacting our office. You can email our office at [email protected]. We require a 12 hours notice to reschedule a booked job. If you change the time or date within 12 hours, then an additional charge will occur.
Canceling Upcoming job.

You can cancel upcoming service jobs by contacting our office during our working hours, or 24/7 on our live chat. You can also contact us by emailing [email protected], and we will email you back with a cancellation notice.
How can I rate the service received?

You can leave your feedback about the service you have received by calling our office. We are always here to hear from customers. You may also leave your feedback on our Trustpilot Page at Hello Services.
Do I need to pay before the service day?

You don't have to pay prior to the service day. If you prefer to make the payment in advance, you can do that as described in the FAQ answer for payment methods.
What are the methods of payment.

We accept various payment methods, including:

Cash payments
Bank transfers to our company's bank account
Card payments over the phone

You can also visit our website and make an online booking.
What is the availability like?

We have availability for short-notice jobs, but we recommend you book 2 days in advance. Note: We can accommodate some same-day and emergency jobs.
How do I get a receipt for the service I have received.

All our receipts and invoices are done electronically; as soon as the job is completed, you will get a receipt to your email address.
What happens if something is damaged?

In the unlikely event of damage caused by us, we are insured up to £1,000,000.
We do more than just Oven cleaning