Expert kitchen appliances cleaners for a spotless Kitchen
Getting your kitchen appliances professionally cleaned is necessary ; since they are being used daily by many members of your family. The frequent use leads to a fast build-up of stains, grease and germs coming from several hands. Stay relaxed and get the help of an efficient home appliance cleaner to disinfect your fridge, freezer, dishwasher, microwave, washing machine and any other appliances. No trouble and quick cleaning service by our expert appliances cleaners. Book Online or Call Us.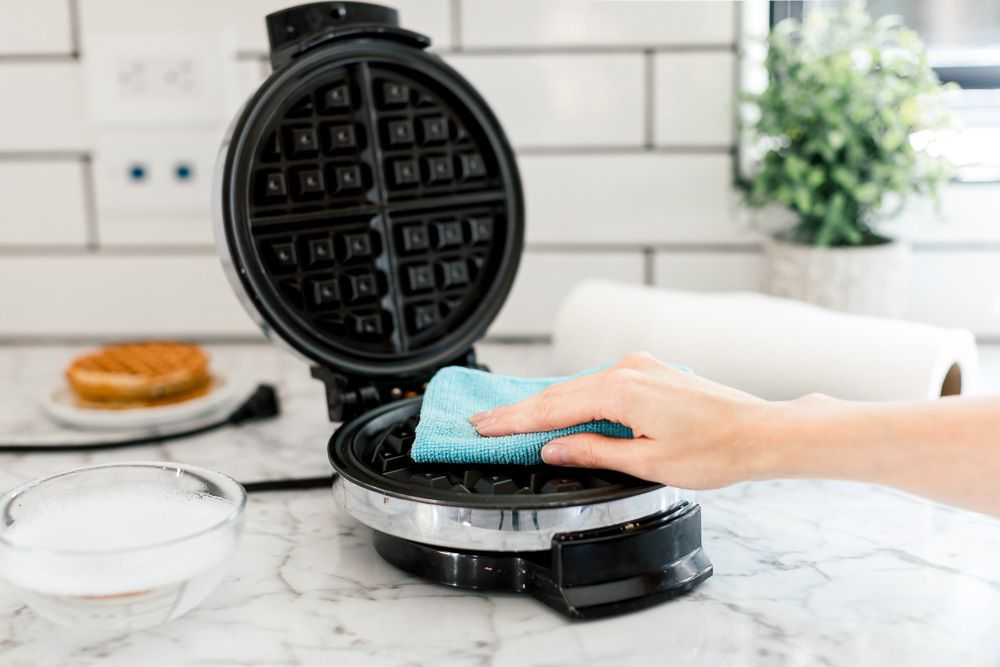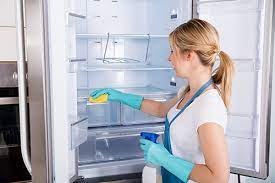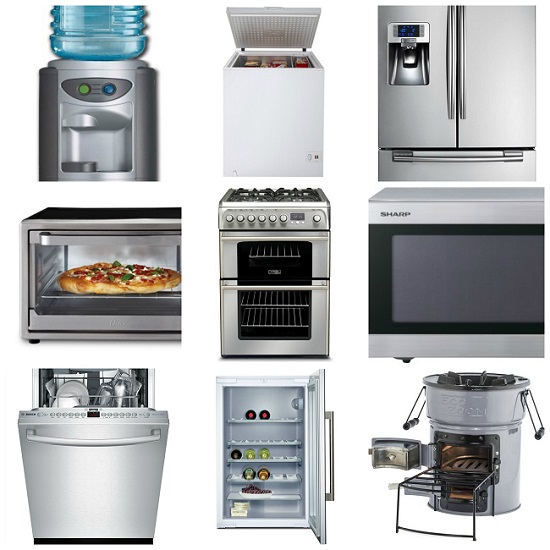 Deep professional cleaning to all appliances!
Maintaining your appliances hygienic and disinfected with a regular deep cleaning is recommended for food safety. Hello Cleaners brings to you a fully equipped team of professional kitchen appliances cleaner deliver thorough cleanliness to all areas. We guarantee you the highest standard of appliances cleaning services. We use the best kitchen appliances cleaning products to leave your extractor fan, cooker fridge, freezer, washing machine, microwave, knobs, sinks and all appliances odour-free, grease-free and for a spin and span kitchen.
You can trust our qualified kitchen cleaners
We provide you fully trained professional cleaner to your convenience of time and date. Relieve yourself from the hard work and let our experienced appliances cleaner assist you to deep clean your whole kitchen in and out. We recommend you to maintain your appliances thoroughly cleaned regularly to the longevity to your kitchen equipment. Contact Us if you have more specific requirements.
Want expert cleaning?
Contact Hello Services today, and our skilled cleaning experts will handle some of the toughest jobs for you
See what our customers say about us
Hello Services primary goal is deliver a 5 star services to its customer and we have done this by providing a high quality service. Here are the feedback received by some of the many happy customers we have served.
APPLIANCES CLEANING OPTIONS
FRIDGE
£ 45
One door only
MICROWAVE
£ 45
Top and bottom doors
RANGE COOKER
£ 80
Side by side door
WASHING MACHINE
£ 80
Side by side door
TOASTER & KETTLE
£ 50
Cleaning of a single oven, hob, extractor, washing machine, dishwasher, single fridge and microwave
DISHWASHER
£ 140
Cleaning of a single oven, hob, extractor, washing machine, dishwasher, single fridge and microwave
DOUBLE OVEN PACKAGE DEAL
£ 165
Cleaning of a single oven, hob, extractor, washing machine, dishwasher, single fridge and microwave
FREQUENTLY ANSWER QUESTIONS
u003cstrongu003eReschedule upcoming service jobsu003c/strongu003e

You can change the time and date of an upcoming scheduled job by contacting our office. You can email our office at [email protected]. We require a 12 hours notice to reschedule a booked job. If you change the time or date within 12 hours, then an additional charge will occur.
u003cstrongu003eCancelling Upcoming job.u003c/strongu003e

You can cancel upcoming service jobs by contacting our office during our working hours, or 24/7 on our live chat. You can also contact us by emailing [email protected], and we will email you back with a cancellation notice.
u003cstrongu003eHow can I rate the service received?u003c/strongu003e

You can leave your feedback about the service you have received by calling our office. We are always here to hear from customers. You may also leave your feedback on our Trustpilot Page at Hello Services.
u003cstrongu003eDo I need to pay before the service day?u003c/strongu003e

You don't have to pay prior to the service day. If you prefer to make the payment in advance, you can do that as described in the FAQ answer for payment methods.
u003cstrongu003eWhat are the methods of payment.u003c/strongu003e

We accept various payment methods, including:

Cash payments
Bank transfers to our company's bank account
Card payments over the phone

You can also visit our website and make an online booking.
u003cstrongu003eWhat is the availability like?u003c/strongu003e

We have availability for short-notice jobs, but we recommend you book 2 days in advance. Note: We can accommodate some same-day and emergency jobs.
u003cstrongu003eHow do I get a receipt for the service I have received.u003c/strongu003e

All our receipts and invoices are done electronically; as soon as the job is completed, you will get a receipt to your email address.
u003cstrongu003eWhat happens if something is damaged?u003c/strongu003e

In the unlikely event of damage caused by us, we are insured up to £1,000,000.
We Offer more than just Appliances cleaning